Catalog Machine Features
Product Database
full control over your product data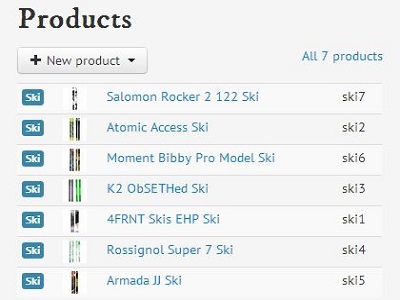 Create product categories with custom fields / variants / options / barcodes.
Quick edit of product contents, prices and images.
Import product data and images from e-store (Shopify, Etsy, etc.), CSV, Excel, Google Docs.
Easy maintenance of product data and updates.
Image Collections
upload, organize & edit product and catalog images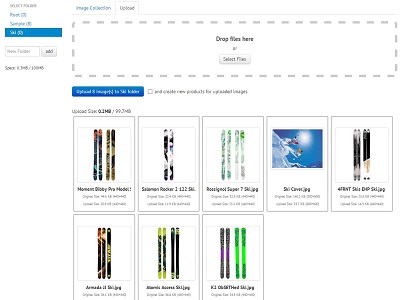 Upload / import images from desktop, web, Google Drive, Dropbox and data uri.
Organize images in folders. Resize and crop.
Create products from uploaded images instantly.
Add images to products and catalog pages.
Build Professional Catalogs
create beautiful & flexible online product catalogs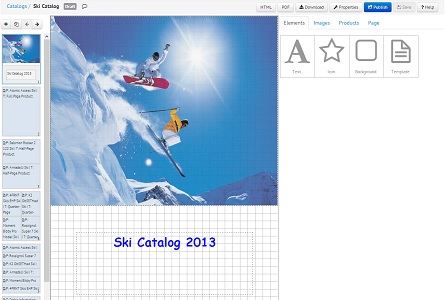 Make niche / client / event / seasonal catalogs, brochures and flyers.
Create catalogs with rich content and flexible layout.
Full control over design of product catalog pages.
Add auto-generated Table of Contents and catalog sections.
Easy Catalog Maker
fast and easy creation of catalogs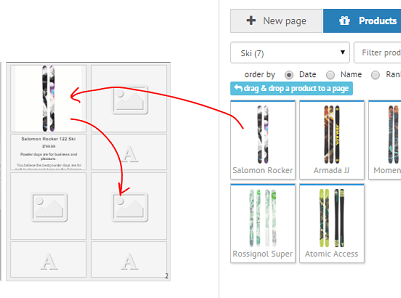 Upload PDF and convert into Catalog Flipbook.
Quickly add predefined page layouts.
Drag and drop products and images to fill placeholders.
Add many products at once.
Edit and update products, images and elements in-place.
Produce Catalogs
quickly prepare always up-to-date catalogs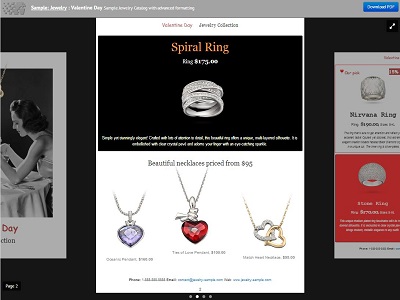 Tailor catalogs for customers and events in minutes.
Produce catalogs in PDF & HTML formats.
Quick catalog updates for new changes with one-button click.
Responsive layout for tablets and mobile devices.
Embed catalogs into your website
Publish & Share Catalogs
share catalogs with your customers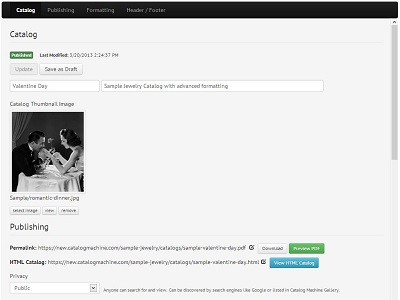 Publish catalogs for PDF download, mobile-friendly web browsing or sending by email.
Optimized for search engines (Google, Bing) and social graphs.
Sharing for popular social networks (Twitter, Facebook, Google+).
Password protected catalogs and other privacy levels for sharing: public, direct link, request email.
Product Showroom
showcase your products in dynamic display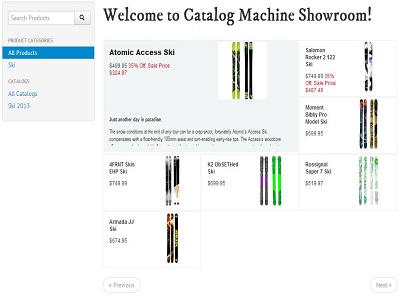 Public product search and browsing by categories.
Feature products in Showroom with custom templates.
Create dynamic views of individual products.
Select products for PDF download or quote requests.
Design Templates and Layouts
create custom templates for products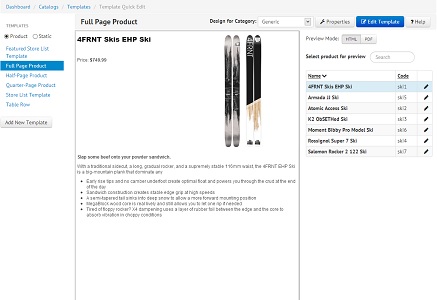 Easy to design and can be created by anybody.
Design with images, rich text and advanced formatting.
Use mix of custom or predefined templates and layouts in the same catalog.
Reuse templates and layouts in catalogs and Showroom.
Shopify, Etsy, eBay, Magento, PrestaShop, WooCommerce Import
create catalogs for popular e-commerce stores






Catalog Automation
build automatic low-maintenance catalogs

Create product collections to generate product pages.
Automatically update catalogs for product and collection changes and sync Table of Contents.
Build master catalogs that include other catalogs.
Import prices for instant updates, use multiple price levels and calculate on the fly.
Product Orders / Payments / Quote Requests
receive paid orders / quote requests from your visitors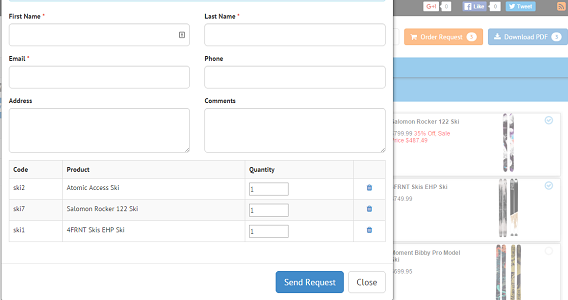 Visitors select products in your catalogs and Showroom while browsing.
They pay for product orders or send order requests with contact information.
Manage orders and statuses from app or use API to store orders in your systems.
Receive email notifications for new product orders.
Inventory Management
manage, display and share you product stock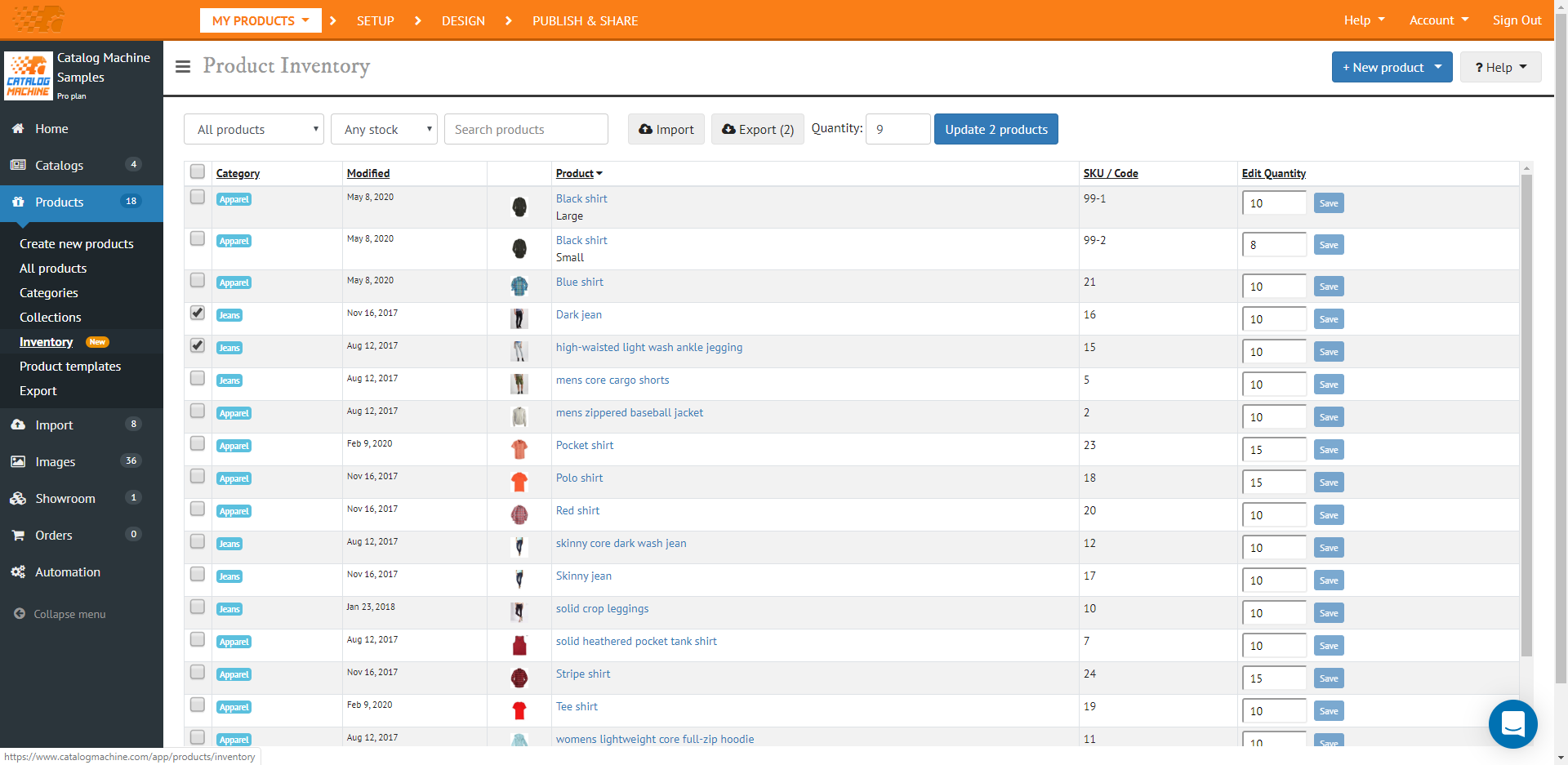 Manage and import inventory for products and variants.
Display stock quantity in catalog templates.
Enable In Stock product filter for your catalogs and Showroom live updates.
The ordering system checks and reduce inventory for online payments.
Analytics
get information about catalog visitors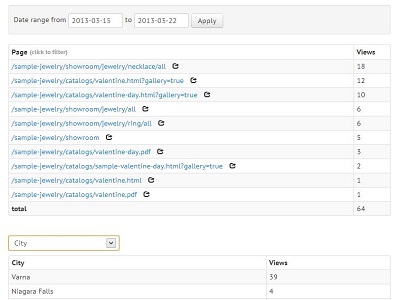 Track page statistics by date ranges.
Analyze catalog views by dimensions (Geo, referrals, social networks, browsers, etc.).
Analytics is available for all catalogs and Showroom products.
Automation & API
Automate your product catalog management.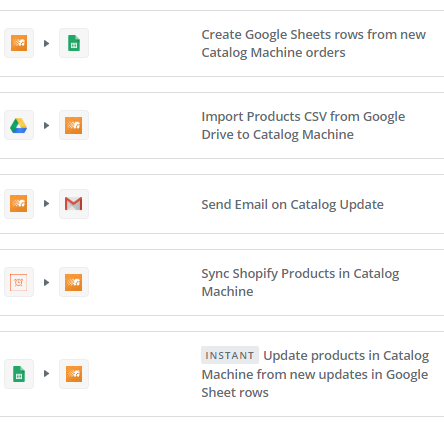 Price List
easily create price lists with pictures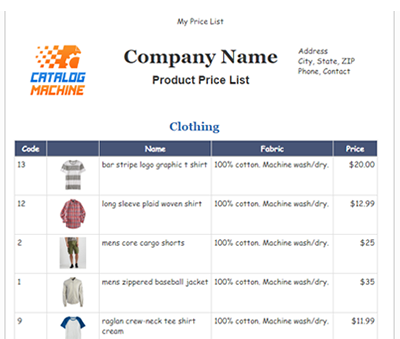 Line Sheet
line sheets for wholesale, fashion and retail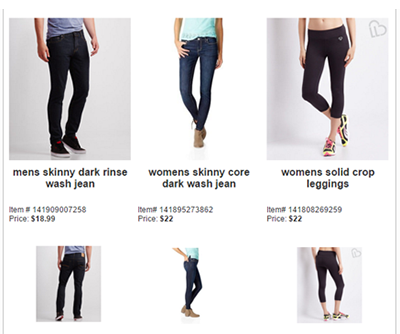 Spec Sheet / Data Sheet / Sales Sheet
detailed product specifications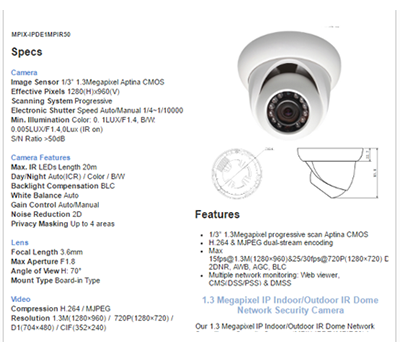 Pricing Sheet / Order Form
pricing product information with order forms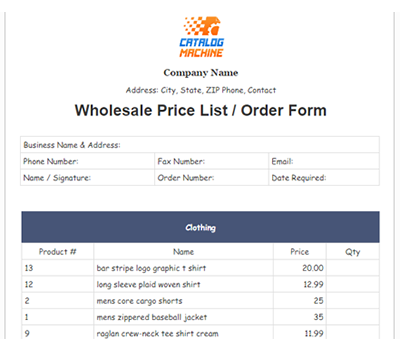 Multi-user teams / Multi-account agency
Add multiple users and create new accounts.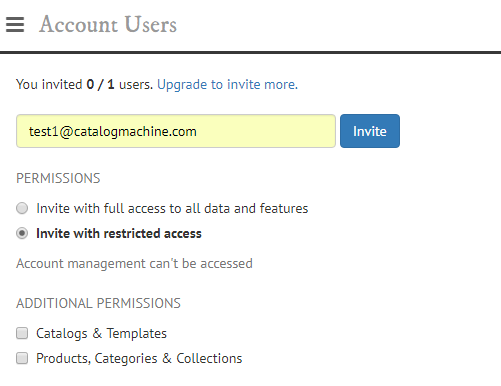 Build catalogs and update products with your team.
Invite users, share your data and set permissions. Manage your users access.
Agency mode: create multiple accounts and manage them with one login.
Share your fresh catalogs with internal teams and automate updates and notifications.