Do you need to create a product order form?
Catalog Machine is a simple solution for creating and sharing Online & PDF Product Order Forms + Catalogs
with free custom Catalog & Order Form Templates for your wholesale and retail business. No design expertise required.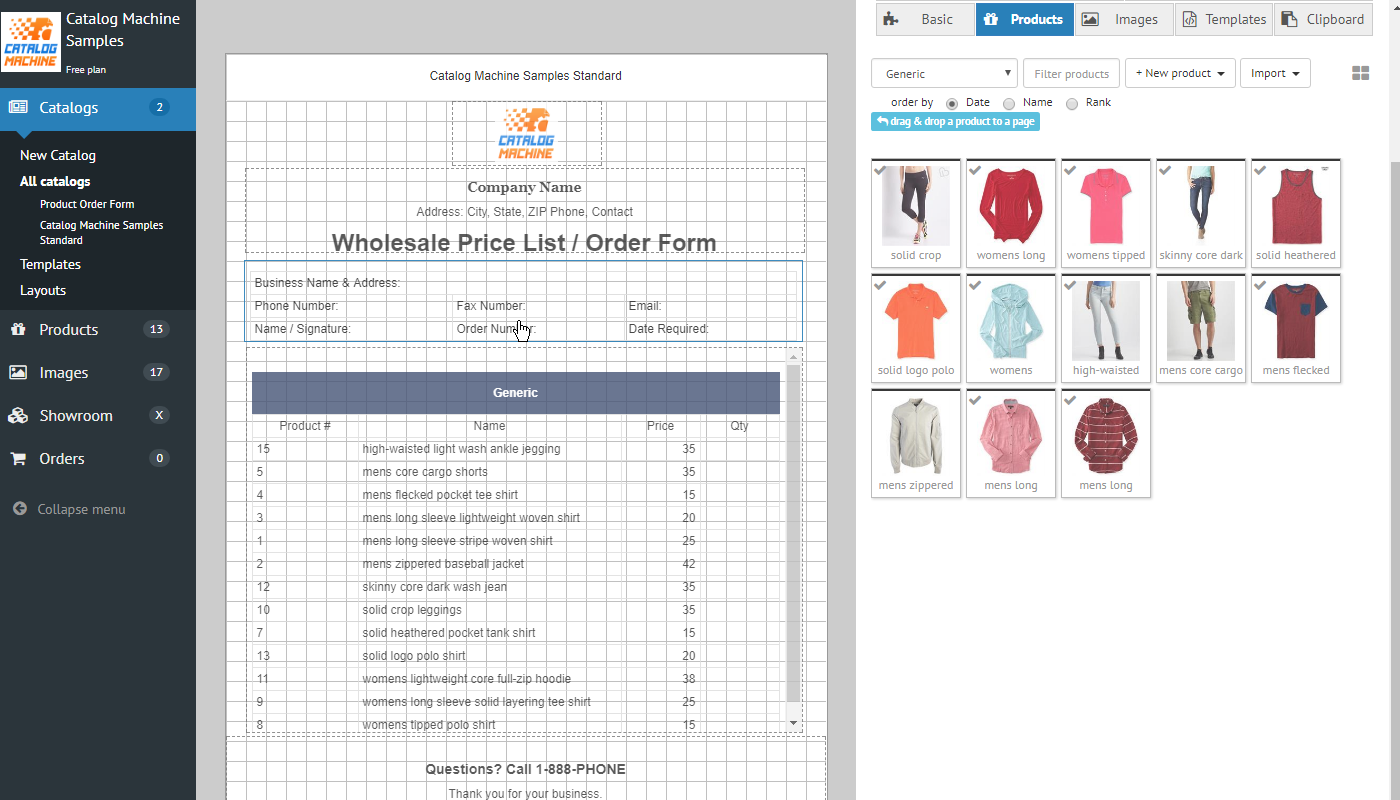 Wholesale & Retail Order Forms + Product Catalogs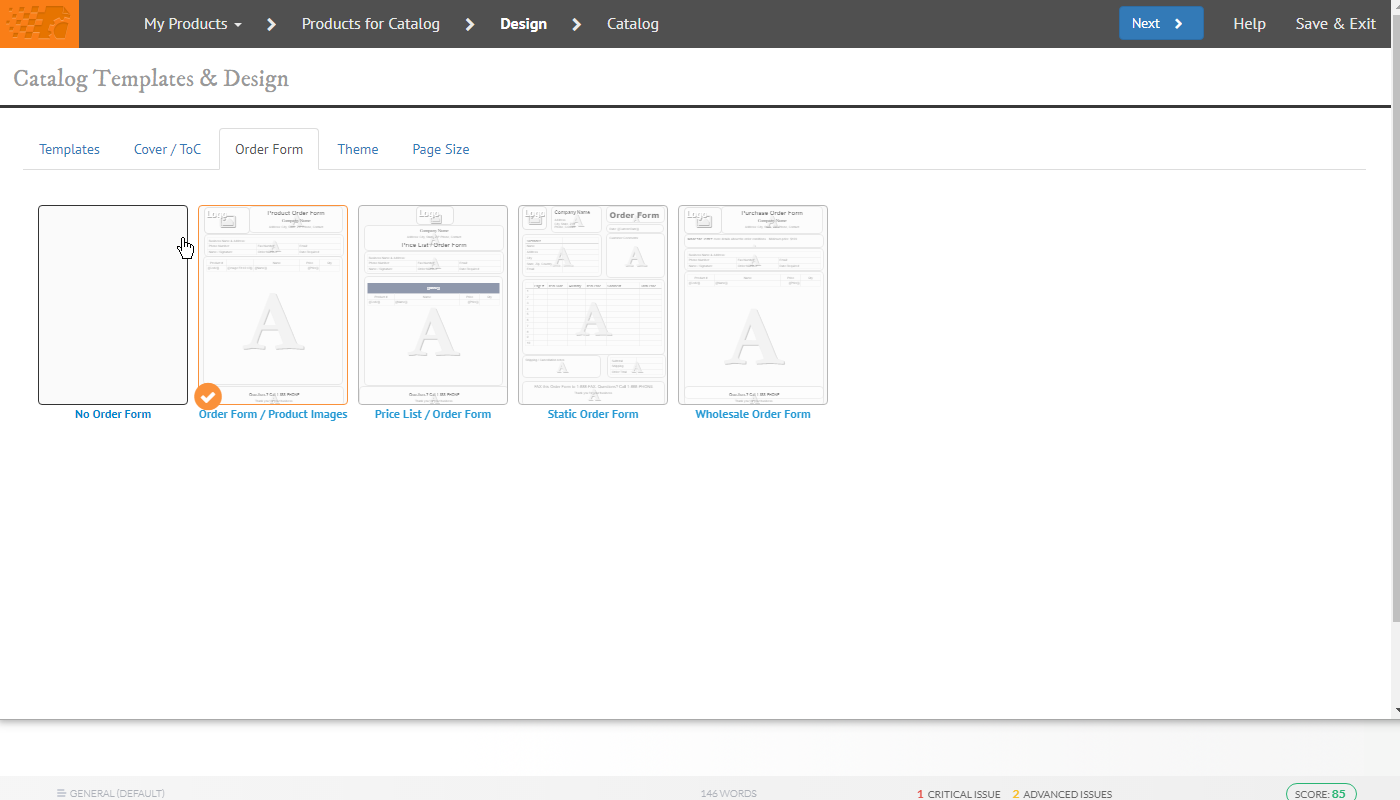 Make a catalog with pre-built Order Form Templates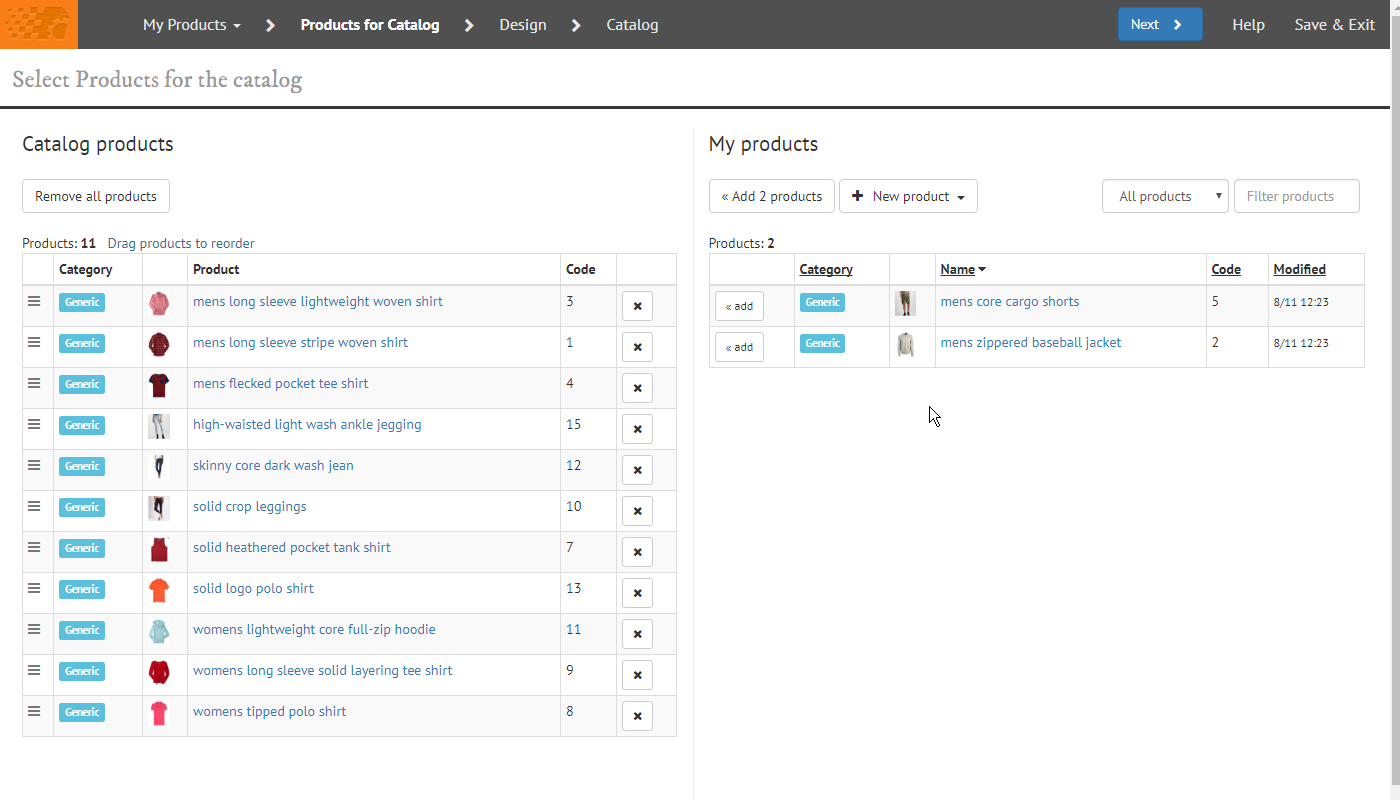 Add or import your products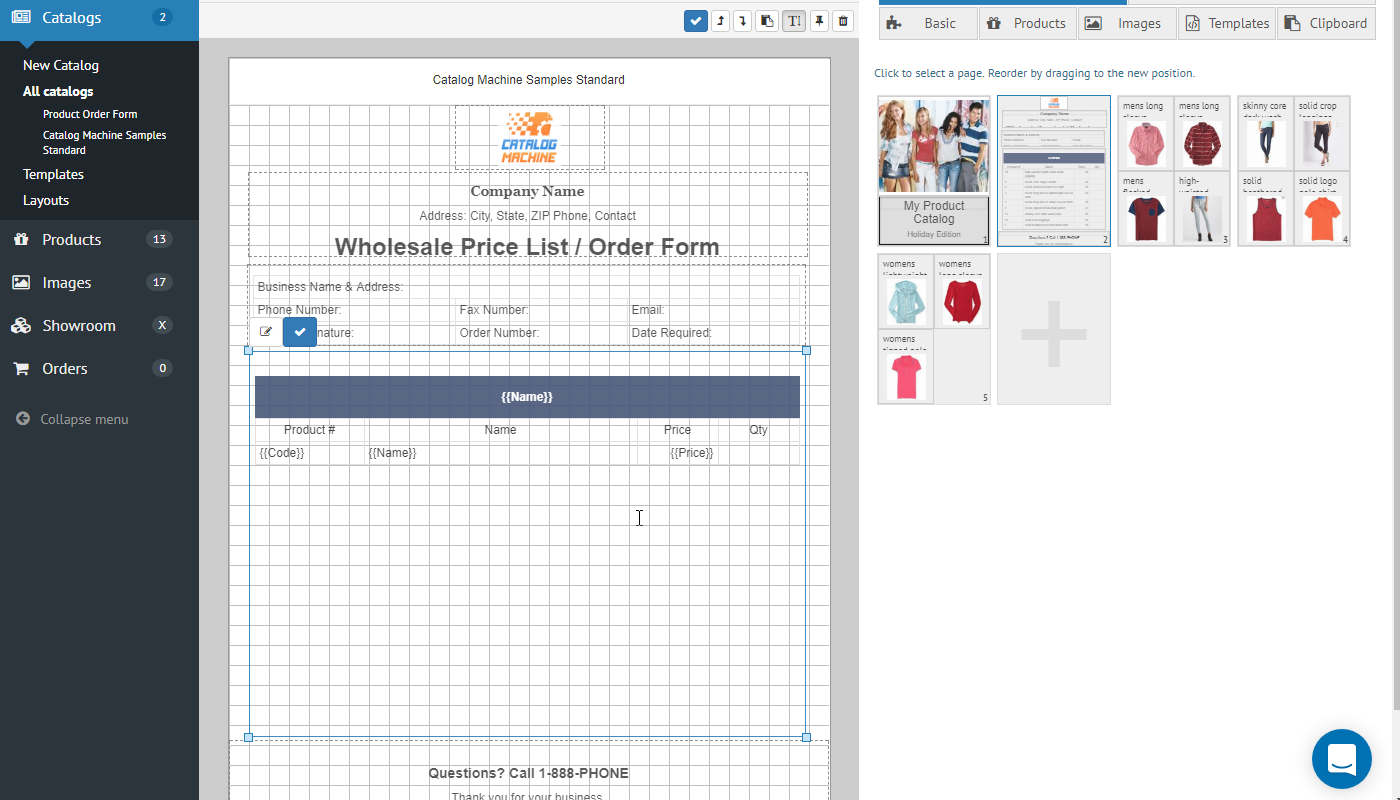 Make a Catalog with Your Order Form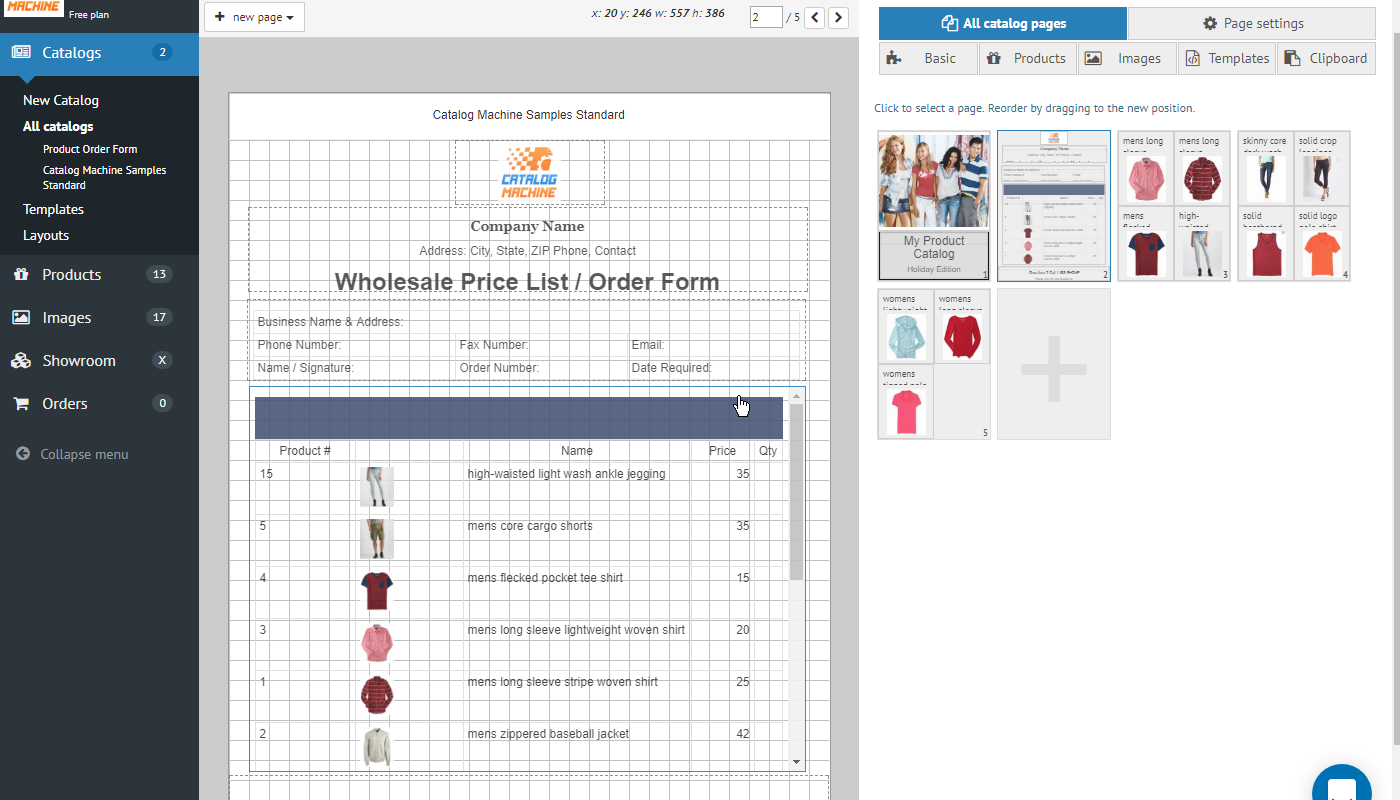 Customize Order Form with images and fields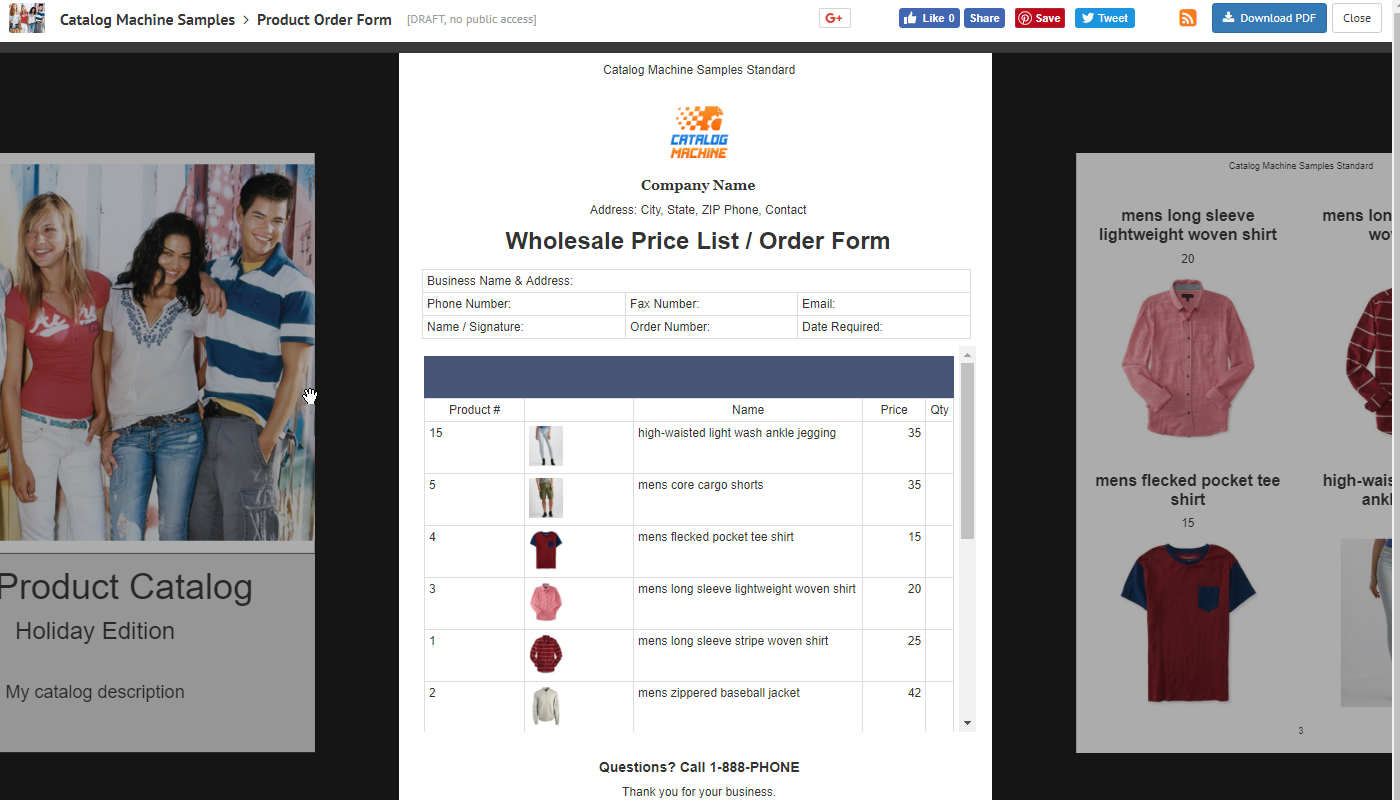 Share Online & PDF Order Form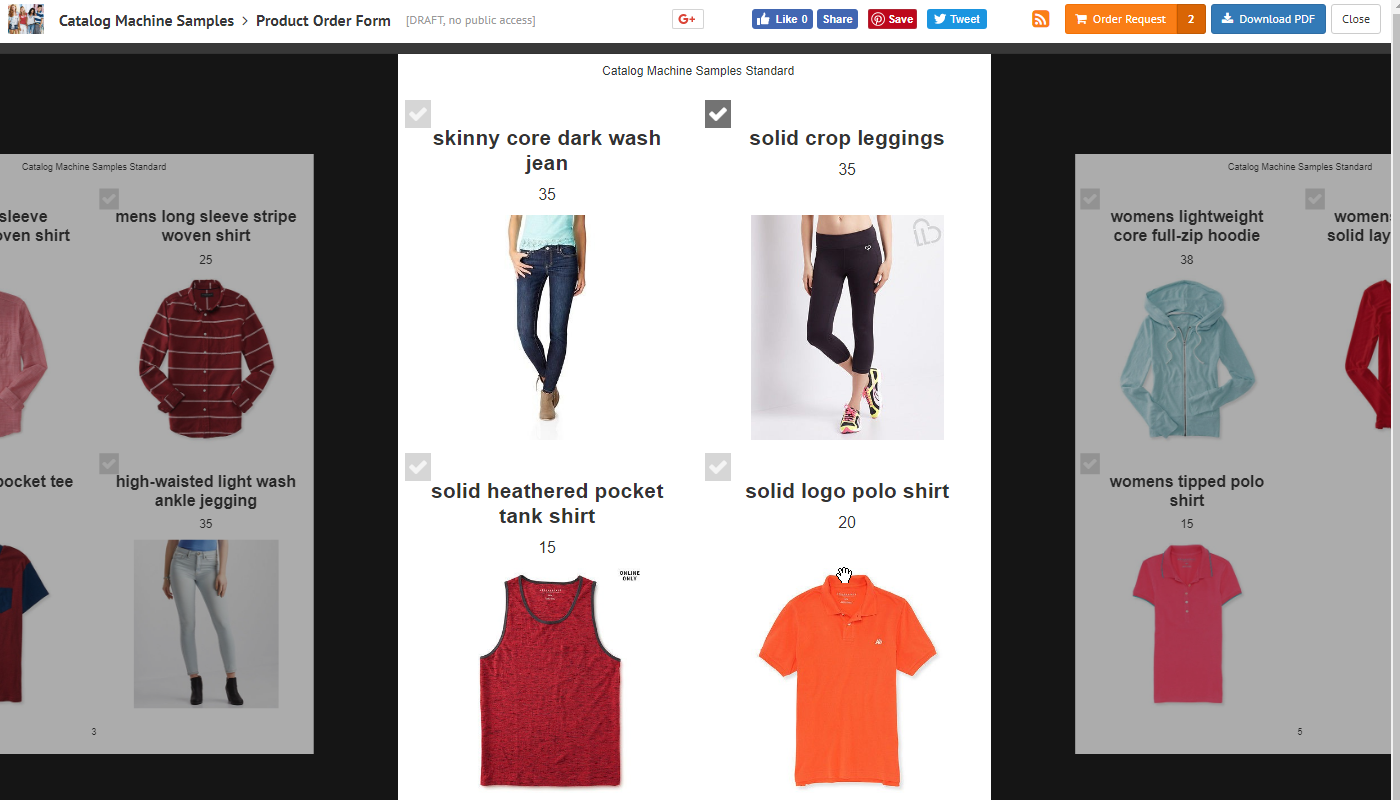 Order Request feature to receive catalog product orders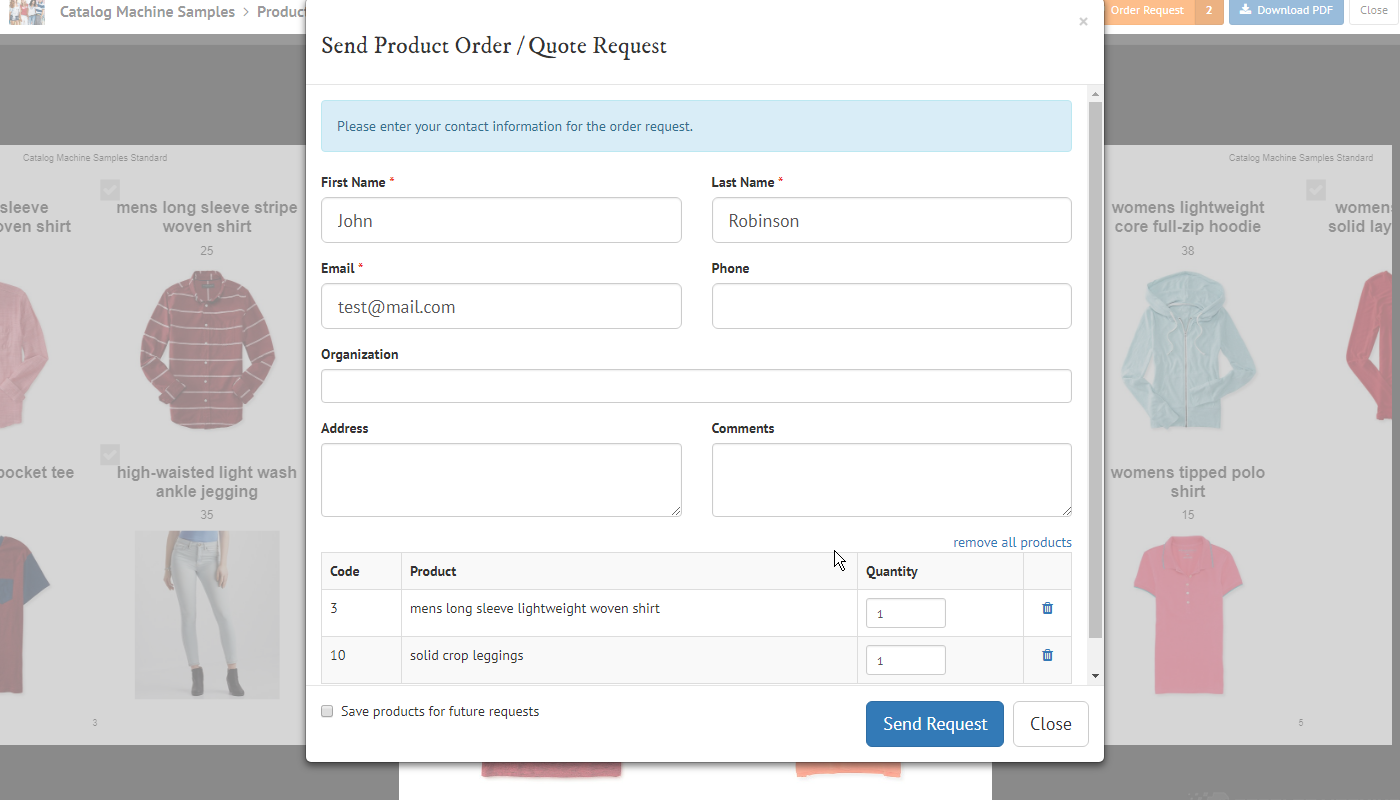 Receive Product Order Request Notifications
Download & print PDF order form
Wholesale & retail order form templates
Catalog website for online sharing
Product management, import & inventory
Product orders & payments, price lists
Shopify, Etsy, Zapier and more integrations
Why create a product order form?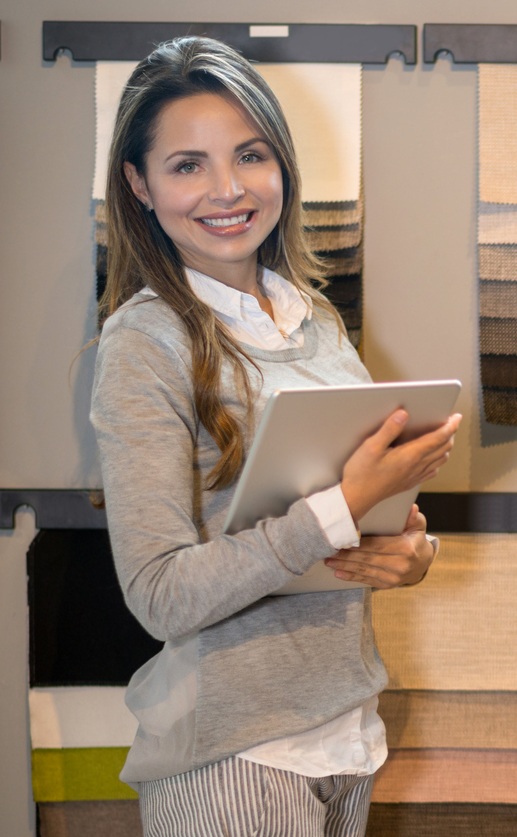 Online order forms collect details about the order, product selection (quantity, color, size, other options and variants) and gather the customer's contact information. It should provide your organization contact details, ordering process details and call to action. The professional order form is an essential step in completing the purchase.
As a manufacturer, wholesaler or retailer your customers may expect a product order form in a variety of formats; online, as a PDF, and in print, in addition to your website and online or physical store.
If you need to sell your portfolio of products or services through multiple outlets a product order form with an easy to use professional product order form templates could be vital to your business. If you are not a graphic or brochure designer and the thought of investing hundreds to engage one is not for you then its well worth considering an online catalog creation app like Catalog Machine.
Catalog Machine allows you to work online to quickly and easily to create or use existing product order form templates to compliment and improve existing marketing collateral. With Catalog Machine you can add or import products and create your entire product database online, making it easy to drop in your products and their specifications and produce a final, highly effective, product order form. The software enables the creation of multiple, alternative product order form templates which you can combine into your final product brochure or catalog. PDF and HTML creation is fully supported and there are options for targeted mini catalogs for specific customer groups, events or markets.
Guide for building product order forms
Select between
a printable order form
with a product list and a dynamic
Order Request feature
that allows customers to select from the product catalog and send notifications to you.
Order form product details can include name, item number / SKU, wholesale and retail prices, description, key features and options such as material, size or colour variations.
Collect buyer information - name, organization, email, billing and shipping addresss.
Add a blank field for any additional information and customer notes.
List your supported payment methods, your form could include fields for credit card number and expiration.
Inlude your terms of sale that provides your customer with information about mimimum order amount, shipping policy and refund policy, notice about price changes.
Consider including clean product images to your online purchase order form price sheet. Images, in general, can provide a big boost to form conversion rates.
Style the form to match your brand. Uploading your company logo to a form is easy, and increase your purchase form professional appearance and trustworthiness.
Make sure to include your organization contact information, email, address, phone and fax in online product order form.
Don't forget a call to action, and to direct buyers to what they need to do next so you don't lose them to indecision.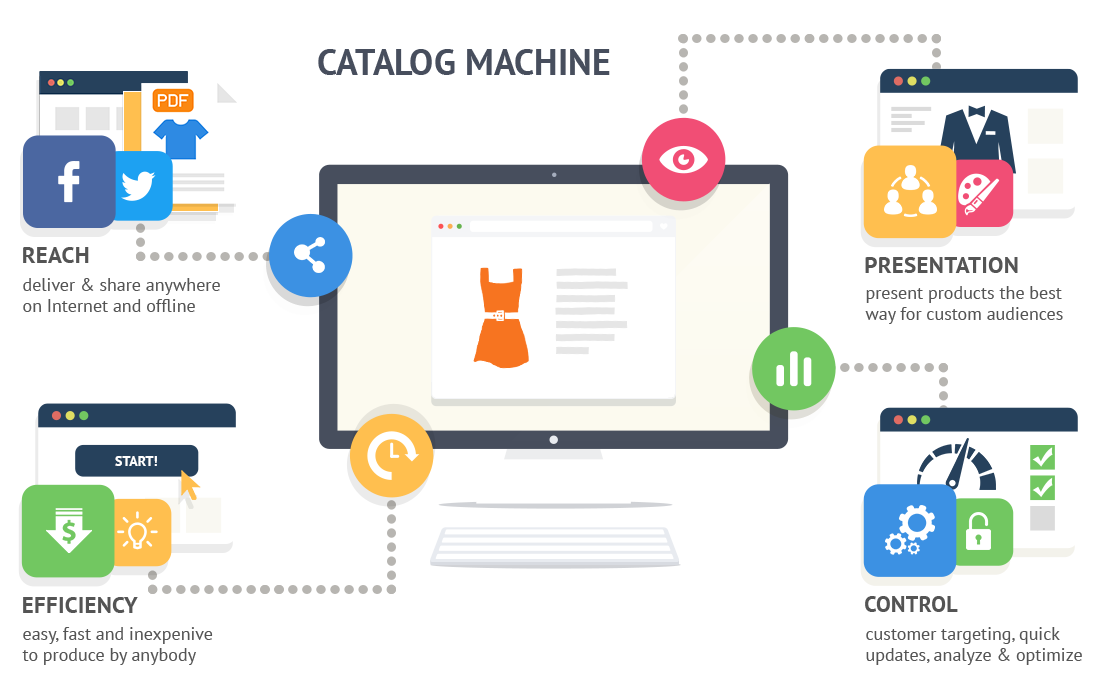 Import products and images from Etsy, Shopify, eBay, Magento or CSV with one click and manage your own product database.
Create wholesale and retail purchase order forms for your product lines. PDF & mobile-friendly HTML.
No special skills required.
Available Online 24/7.
Privacy levels and password protection.
Build order forms with custom templates for individual markets, customers and events. Present product information your way.
Share your product order forms online, social media, send in email or download. Optimized for Google and Facebook.
Embed your product Online or PDF order form into your website pages customizing visual options.
Include pre-built Product Order Form or receive customer orders & payments directly from a order form.
Integration with e-commerce stores and automation tools
Creating a order form is simple with Catalog Machine:
1
Add / import your product information and images
Use the Catalog Machine app to create, edit or import your products and images then quickly add them to your order form template. Extend with custom fields / variants / options including images, prices, barcodes, market description, specifications and more.
2
Create your design
Use order form templates and layouts to easily display your product prices, images and description, or create your own catalog design with the flexible product catalog maker.
3
Custom content creation
Complete your order form by adding custom text, images and marketing material or build your own pages for company, order information or terms of business, product guides, articles and more.
4
Maintenance and security with ease
Re-import or change your products in the Catalog Machine database with automatic update in your catalogs. Clone your order form versions and set privacy levels up to password protection.
5
Share, promote and distribute
Share by email, social media as order form URLs, download or send as a PDF, embed to your site quickly and cleanly to make product marketing promotion painless.
6
Work with your team or multiple accounts
Build your order form and update products with your team in multi-user mode. Work as an agency with multiple accounts linked to your login.
Create a Order Form Now »
Catalog Machine last month
Testimonials
Offering a downloadable and professional-looking catalog to prospective customers helps make us unique in the (small record label) marketplace.
We update our catalog every week to highlight our newest release.
Brian, Rock Tunes
We have several catalogs for different purposes: customer location, customer profile... It was tedious to go through all the catalogs whenever a supplier changed the price of a product.
Now we have one product database and all the catalogs are automatically updated each time we have a change in price, packaging, etc.
Javier Lissén, Food & Fashion Ltd
I have been using Catalog Machine for around 2 years. It is easy to upload data and manage your products and photos. If you are a wholesaler looking to make catalogs that are clean and easy to shop this is for you. Oh, and critically important, the customer service is amazing!
Works great for sending a catalog to the professional catalog print companies too.
Chris Folino , ELC Designs Group
I use a catalog in social media with link to show our products and help customers to easily find our products and buy!
Savvas Kal, Voi & Noi
This is a very friendly an intuitive tool. We don't need to be experts on graphical design software.
Catalog Machine help us keeping our catalog up to date and because it's easy to use we can update and download very quiclky.
Alex, Nae Vegan
The customer service is awesome. If you have any questions, the staff is there for you, service oriented and ready to help with anything and guide you through.
Maya, Mosquito Magician
Catalog Machine was the most user friendly catalog designer software I could find with the level of customization I was looking for. It saved me lots of money from having one professionally designed.
The drag and drop interface let you quickly and easily create a great looking catalog.
Evan Condron, ECon Welding & Fabrication
What NBG likes most about Catalog Machine is that our marketing department has access to their own brand catalogs and it allows them to make constant up-to-date changes with product.
CM has saved our company quite a bit of money with printing costs. We rely strictly on the online format now.
Stacey McIntyre, The Nielsen Bainbridge Group
After searching and trailing various programs to produce a catalog, I found the gem that is Catalog Machine - simple to use and update and produces a very fast online catalog.
The best features are that the pages and items can be modified easily and quickly, the drag and drop design feature is easy to use, the search facility is very accurate and quick, you can always print from pdf the latest catalog, catalogs load online very quickly twice as fast a flash catalogs, products are populated in google search engine and we get hits for no extra cost and the best feature of all is the technical support and fast response to problems.
Carl Ford, UK Utility Solution Provider Ltd
I love the templates and the flexibility that Catalog Machine has for creating catalogs. Most of all I love the support.
I wanted to have a catalog that not only could be accessed from our website, but could be used as a training tool for our reps. Every detail about our products are in the catalog, making it easier for customers to learn as well, without searching an entire website to learn and what they might want to carry.
Linda McLaughlin, Shoppe Pure, LLC
Catalog Machine allows me to show customers, and potential customers, a very large amount of items neatly organized by the theme or style of drinkware they are looking for.
Having this online catalog is easy to deliver and cost effective to reach out to more customers. I have very quickly seen benefits from having a searchable, organized and large catalog that is easy to manage.
Larry Gonyea, Adirondack Etching LLC
We have approx 15 MG Dealerships that use the catalogue to show their potential customers the add-ons available on the new MG Cars.
As a marketing tool they are invaluable. Before I found Catalog Machine I was producing a PDF and emailing it out to the dealers. Catalog Machine can be worked on live (behind the scenes) without the dealers knowing about it.
Mark Burnham, John Woods Motorcare
Easily apply updates as I introduce new products and delete obsolete products.
Enables ongoing marketing by sending updates to the catalog.
Online Catalog Machine is a lower cost alternative to printing paper catalogs.
My customers like and prefer online catalogs to paper catalogs.
I didn't need to hire a marketing specialist or a designer to create my catalogs.
I was able to create and distribute my catalogs in a relatively short period of time.
Robert Sylvester, MBA, Cork Tree Designs
We looked at several options and chose Catalog Machine because it had everything we were looking for as a small business. It's flexible so that we can personalize the catalogs easily for our sales reps and brick-and-mortar retail clients. We chose the option with passcode protection, which we love!
The catalog enables links to websites so that clients can easily find additional information, so it's tremendously flexible. We use it all the time!
Nisa Donnelly, Mary Jane's Friends
I was stuck and in a bad position when I found Catalog Machine. A manufacturer we dealt with promised one of our customers they would make a parts catalog for them, but never delivered. The customer kept calling and emailing me and asking when this catalog would be created and I had no answer.
Eventually, I took it on myself to find a solution. The solutions I found were they were either expensive or difficult. When I found Catalog Machine, I was pleasantly surprised - within a weekend I was able to create a catalog that looked professional and my customer was happy with. It turned out so well, I created a parts catalog for our own company and linked it to our website.
Catalog Machine enabled me to create a good looking parts catalog customers could browse through easily. I've had customers contact me from all over the United States to order parts, which has been a nice surprise. I use this catalog as a teaching tool for my customers. It enables their employees to look at pictures of various parts, so they can identify components on machinery that failed over the phone.
Erik Brown, Browns Equipment
We used to have our catalog in powerpoint presentation, then we moved to a photoshop version which exported to PDF. Any modification of pictures, descriptions, or pricing had to be done by our designer. That would usually take days and some back and forth changes until it could be sent to customers.
Today, we do everything with Catalog Machine ourselves, the publishing is instant. The fact that we don't send emails with PDF's anymore has also helped, as we always use one link where the latest version of our catalog is published. The customer decides if he wants to view the catalog online, or to download a pdf copy. We have also control of how many times our catalog has been viewed or downloaded.
The latest feature which we loved, was the showroom that was added to the catalog machine. We can now send a link to the showroom to our customers, and they can select the products they are interested in and request for pricing without trouble.
Vartan Horigian, BHX Brands
Previous
Next